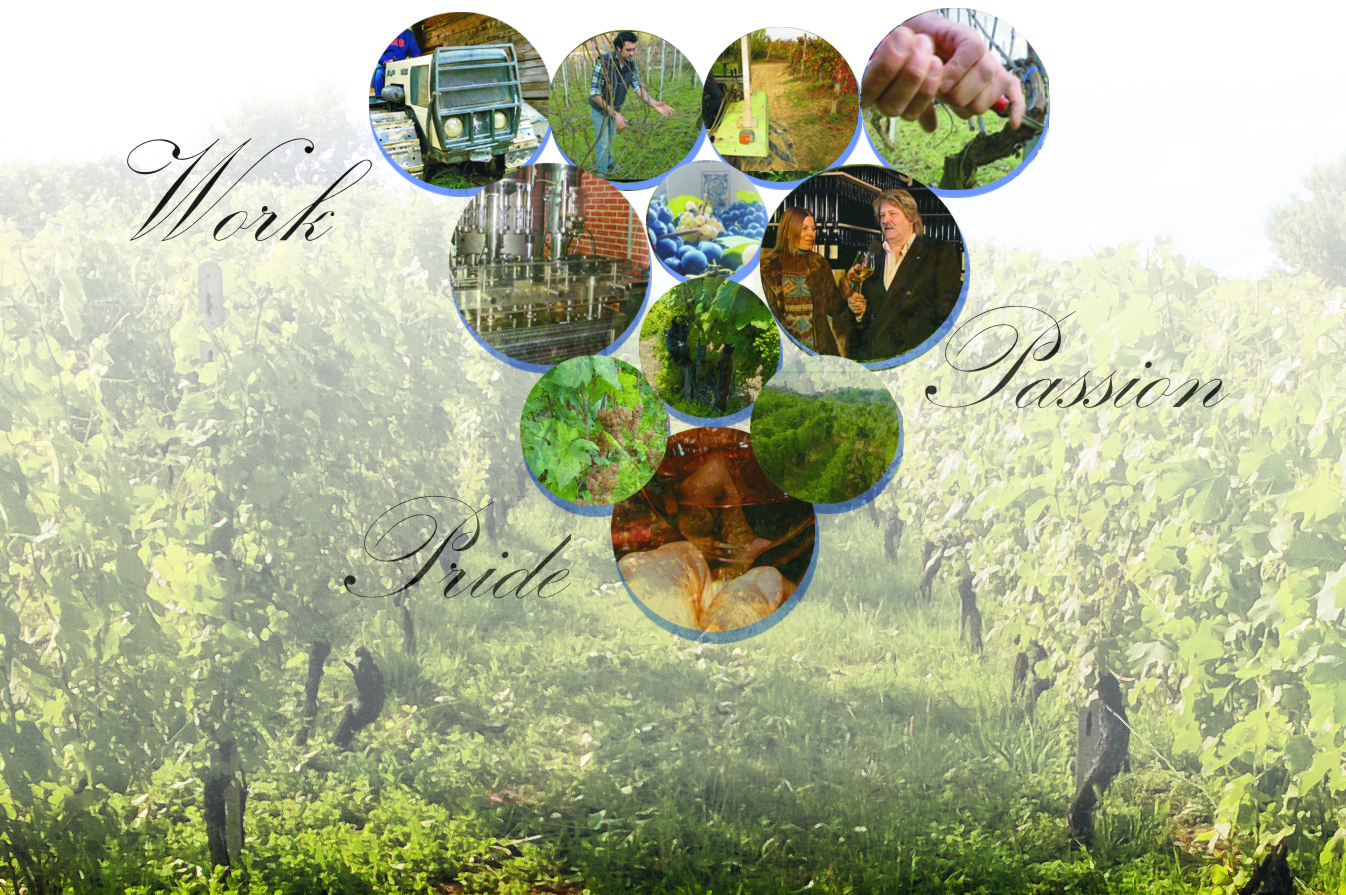 Since 1977
Poderi Gallino
produces wine in the provinces of Asti and Cuneo, where are grown with organic methods Barbera, Nebbiolo, Arneis and Croatina, then transformed into tasty wines you can be tasted at the cozy B & B Grotto Valle (Cisterna d 'Asti, fraz. San Matteo).
All of our wines (Barbera d'Asti, Barbera d'Alba, Nebbiolo d'Alba, Red Wine - Ancura na Vota, Red Wine - RealtÓ, La Ciabota, Roero Arneis, Arneis Del Pozzo, Sparkling Wine - Extra Dry) have an important ingredient in common ... the passion we put into produce them.
Passion and attention
The passion and love for wine leads us to put our attention on all of the production steps, such as the care of the vine, the choice of its branches, the grapes, harvesting and winemaking. At our company you can experience all these stages of the production path, visiting the vineyards, the cellar, the barrels and the equipment for the bottling.
The Piedmontese wines adapt very well to the needs of modern drinking thanks to the wide possibilities? Pairing in white cucina.I accompany us in taste due to their delicate and fresh aromas yet mellow, excellent as an aperitif and to accompany cheese and fish dishes. The reds with their dry and savory taste, their full and enveloping taste find their size in the typical Piedmontese cuisine, made by the excellent and numerous appetizers, from tasty accompanying sauces, not forgetting also important revenue.